History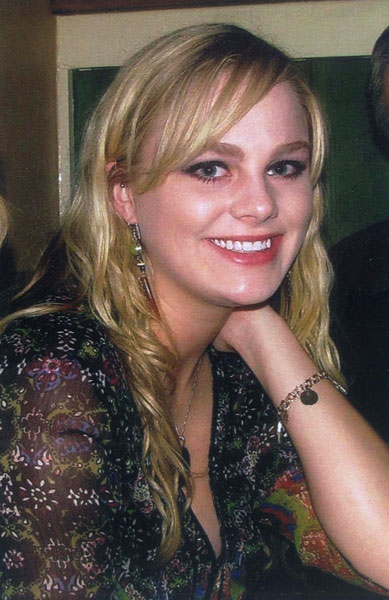 On October 17, 2009, a 20-year-old Virginia Tech student named Morgan Dana Harrington went to a Metallica concert in Charlottesville, Virginia, and never came home. One hundred and one days later, a farmer found Morgan's skeletonized remains in a remote pasture about six miles from the concert venue. Morgan Harrington's abduction and murder prompted the beginning of Help Save The Next Girl.
Our non-profit organization began as a conduit to spread information and promote personal safety, and was founded by Dan and Gil Harrington, Morgan's parents. With support from the community at large Help Save The Next Girl has grown to include a national team, a collegiate chapter at Virginia Tech, and a Maryland high school chapter at Walkersville High School.
Help Save The Next Girl works with many groups who focus on safety and violence prevention. Our group has participated actively in Take Back The Night rallies across Virginia to bring awarenes to women's issues on campus. Recently, we have branched out to a younger demographic with safety presentations created for and presented to the Girl Scouts of America in southwest Virginia.
Our organization keeps a strong social media presence. The team gathers and shares information quickly and efficiently through outlets such as Facebook and Twitter. Help Save The Next Girl utilizes our network of followers to disseminate timely posts to reach a large number of interested people, and together create a zone of safety.
Help Save The Next Girl's primary focus is to spread safety information and prevent future crimes against young women. This can be accomplished through maintaining vigilance and personal awareness. As a community we must know our neighbors, be responsible for one another, and cherish precious family.
Dan and Gil Harrington also support several other projects to honor their daughter Morgan that reflect her interest in education, Virginia Tech Carilion Medical School Scholarship and OMNI - Orphan Medical Network International. Learn more about this work at findmorgan.com.
We believe that a positive legacy for Morgan includes our commitment to keep other young women safe. Morgan was smart, beautiful, and looking forward to becoming a teacher. She was excited to offer her enthusiasm to children and to service organizations, but destiny intervened. We hope our efforts will help to prevent dangerous and tragic scenarios for other families. In the unfortunate circumstance of a missing person scenario, we will work to ameliorate the anguish, grief, and confusion that are prevalent at such times. In Morgan Harrington's honor, we move forward, and try to Help Save The Next Girl.