July 24, 2018
Today would have been Morgan's 29th Birthday. We have posted this message in our remembrance of her.
"RUBY SLIPPERS"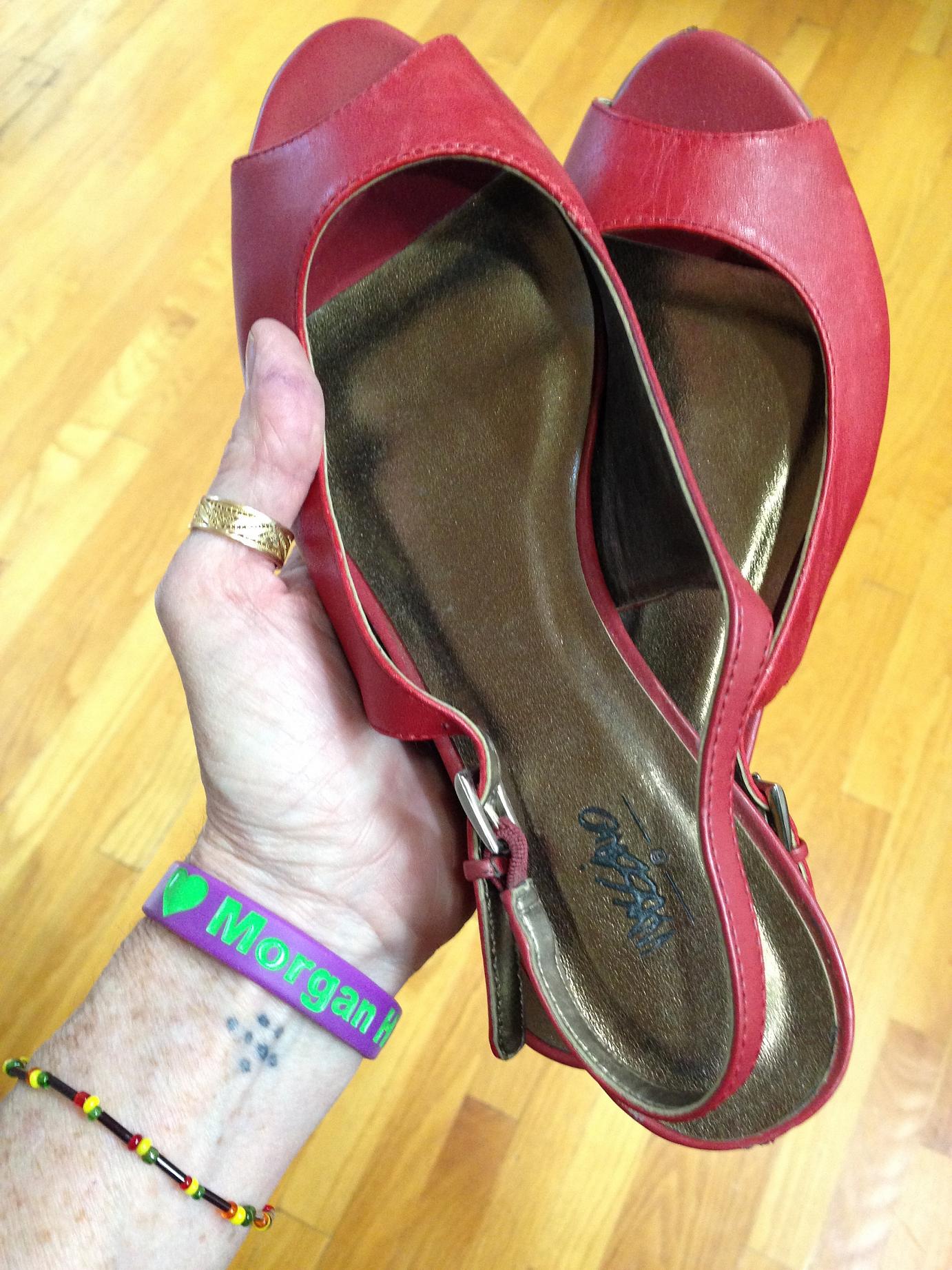 ON WHAT SHOULD HAVE BEEN YOUR 29TH BIRTHDAY, I RELEASE ANOTHER PIECE OF YOU, AND ENJOY
IMAGINING SOME OTHER GIRL WHO WILL WEAR AND LOVE YOUR "RUBY SLIPPERS". KNOWING YOU NO LONGER HAVE NEED OF SUCH THINGS MAKES THIS SURRENDER TOLERABLE. HAPPY BIRTHDAY SWEET GIRL!
MOGO, MY HANDS, MY EYES, MY MIND OFTEN RIFLE THROUGH YOUR POSSESSIONS. I PERUSE YOUR CLOSET AND KNOW THAT I SHOULD/MUST RELINQUISH SOME OF THESE LINKING OBJECTS. THEY TETHER ME TO A TIME THAT IS OVER, BUT I STRUGGLE. I'M NOT OVER YOU YET.
REPEATEDLY, I STILL DO THE RUN THROUGH. CAN I LET GO OF THIS BOOK? THIS LIPSTICK? THISSWEATER? PREDICTABLY, DESPITE MY ATTEMPTS AT WINNOWING, I ALMOST ALWAYS CHOOSE TO HOLD ONTO THE "STUFF OF YOU". THESE ITEMS HAVE BECOME PRECIOUS ICONS TO OUR FAMILY BECAUSE ONCE UPON A TIME, YOU TOUCHED THEM.
TODAY I WAS ABLE TO LET GO OF ONE PAIR OF SHOES. IT TOOK ME ALMOST 9 YEARS TO RELEASE ONE FREAKING PAIR OF SHOES. LORDY, THE GRIEF JOURNEY IS A SLOW AND AGONIZING PROCESS. THE SHOES THEMSELVES ARE UNREMARKABLE. A FRIVOLOUS PAIR OF OPEN TOED FLATS. TRUTH BE TOLD, YOU SAID THEY WERE THEY WERE UNCOMFORTABLE FROM THE START. BUT NO MATTER, THESE PARTICULAR SHOES COMPLETED AN OUTFIT THAT YOU LOVED, AND SORE TOOTSIES WERE NO BARRIER TO A GREAT LOOK.
I RECALL HELPING YOU CHOOSE A NAIL POLISH TO MATCH THE RED SHOES. AND THEN, I PAINTED YOUR TOENAILS CRIMSON, RED LIKE YOUR SHOES, RED LIKE YOUR BLOOD, SHINY AND GLISTENING LIKE MY TEARS.
THE SHOES ARE UNREMARKABLE, BUT THE MEMORY ETCHED INTO THE HARD DRIVE OF MY BRAIN - INCANDESCENT.
ALWAYS AND ALWAYS,
241
MAMA