3rd Annual Virginia Missing Persons Day
Please join Help Save The Next Girl, Roanoke Police Department, National Missing and Unidentified Persons System (NamUs) and many other organizations for the 3rd Annual Virginia Missing Persons Day on April 27, 2019 from 12 p.m. - 4 p.m at the Roanoke Police Academy, 5401 B Barns Ave Nw Roanoke VA 24019.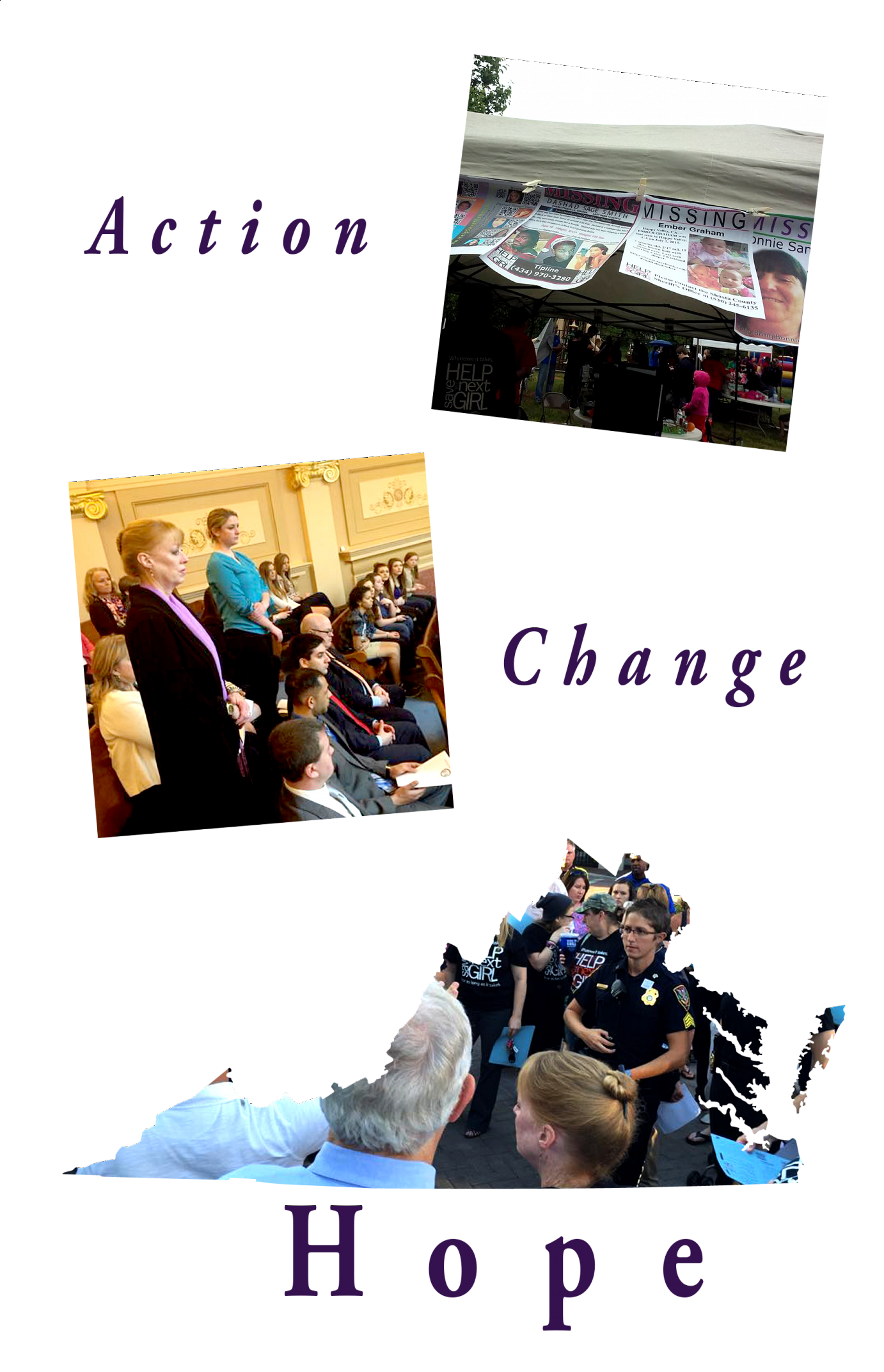 Who should attend?
This is a FREE event for the public. Any family and friends of a missing person, including those located in surrounding states, should attend.
What to bring?
Your Photo ID
X-Rays, dental or medical records, police reports or other identifying documents
Photos of the missing person - person photographed with any identifying features such as tattoos or birthmarks, or personal items, such as favorite earrings
Two Biologically related family members of the missing person to provide DNA (cheek swabs) is encouraged, but not required to attend
What to expect:
One on one meetings with forensic professionals that will:
Collect dental and medical reports of the missing
Review and update photographs of the missing
Collect DNA (cheek swab) of family members of the missing
Law enforcement will be on hand to:
File Missing Persons reports
Gather and update information on older Missing Persons reports
To register as a family member who has a missing person please CLICK HERE.

To request to be a vendor please CLICK HERE.
If you have questions, please contact: VAmissingpersonsday@gmail.com

Check out our event page on Facebook for other updates and more information!